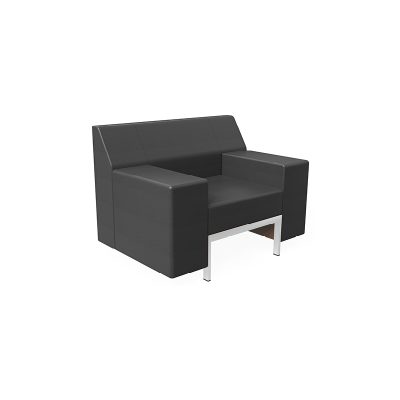 Description
Raqi Fully upholstered sofa with fixed seat and back cushion, solidwood internal framing & exposed metal legs stainless steel mirror finish,solid wood, foam, PVC Leather 3 Finishes.
Specifications
Model

Raqi

material

Fabric, Foam, Plastic, Solidwood, Stainless Steel, Vinyl

Finishes

PVC Leather Beige,Black,Light Brown,Metal Legs Stainless Steel Mirror Finish.

Sizes

Single Seater : 1060 W x 750 D x 800 mm Ht.
Two Seater : 1760 W x 750 D x 800 mm Ht.
Three Seater : 2260 W x 750 D x 800 mm Ht.